Have you ever flown a kite, enjoyed the sunset or even sledded down Jockey's Ridge after a rare snow fall on the Outer Banks? Well if you have not we know you probably have driven past the tallest active sand dune in the Eastern United States.
Photo Credit: Chris Keyser (Trail Marker on Jockey's Ridge State Park)
The "facelift" is scheduled to begin January 2, 2018 by Hatchell Inc. Their trucks will be hauling sand from the southeast section of the park near Soundside Road to other areas of the park. Some of the project will include using relocated sand to the Soundside Beach for beach nourishment.
"The winds blow from the northeast during the winter and from the southwest during the summer, so the sand is constantly blown back and forth, preventing it from blowing away entirely. The dunes are believed to have formed 3,000 to 4,000 years ago. The sand is mostly quartz rock. Geologists believe that strong water currents from hurricanes and storms washed sand from large offshore shoals onto the beach." According to "Friends of Jockey's Ridge"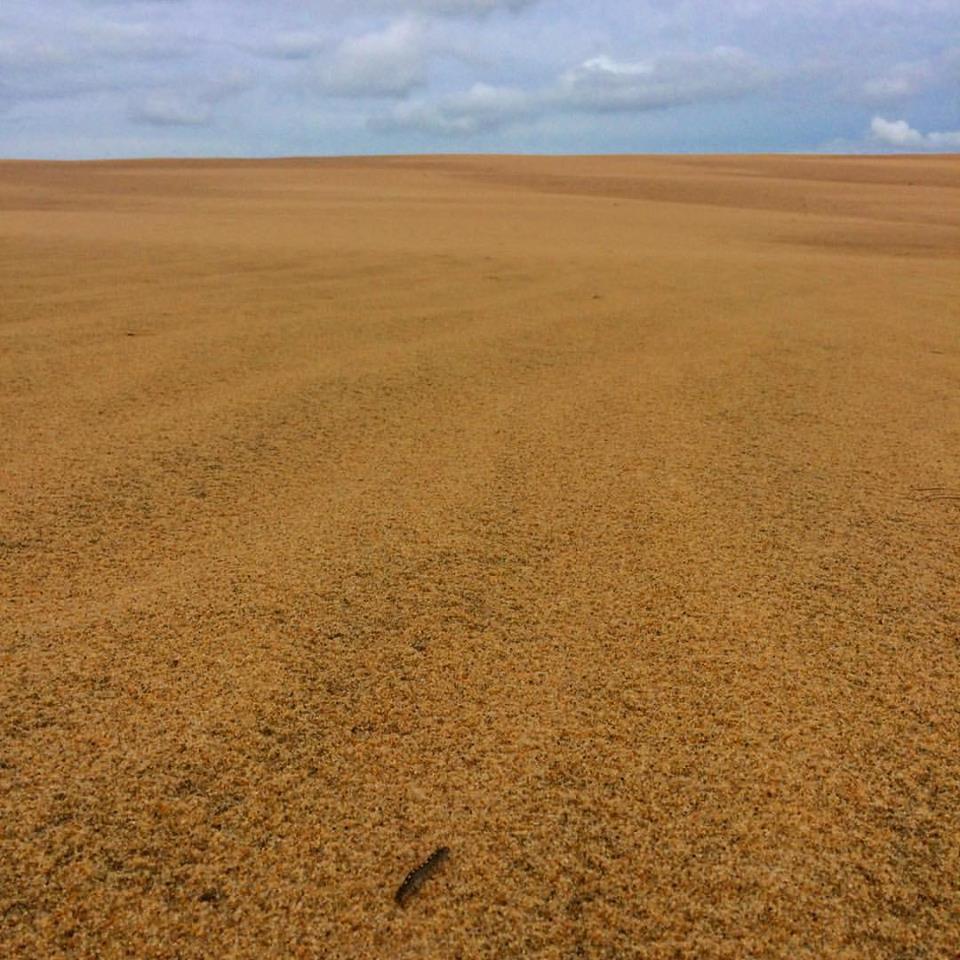 Photo Credit: Chris Keyser (Caterpillar Hiking at Jockey's Ridge State Park)
"The state scooped out part of the southern edge of Jockey's Ridge in 2003 because it was poised to bury nearby homes, and crews deposited the sand to the north of the main dune." According to North Carolina State University